Here are screen shots for Pathways. The main screen is the planning grid where you plan for the outcomes you want. Clicking on various parts of the grid opens windows where you fill in parts of your plan.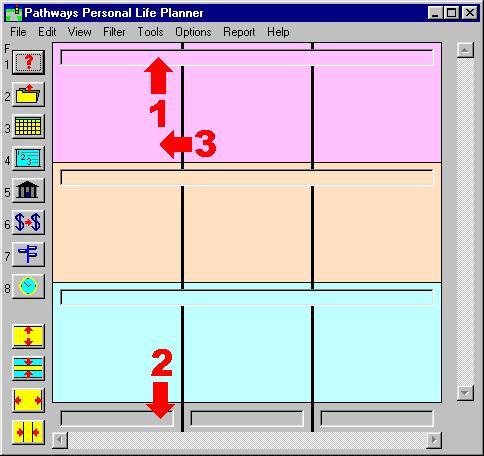 The parts identified above are:
Title for person or path (depending on view chosen)
Time period ("Era")
Outcome panel; clicking creates an outcome shown as a horizontal bar.
Click on Planning Grid link at left to see an example of the grid filled in with some planned outcomes.
---
Copyright 2011 by Arthur de Leyssac. The Pathways Planner software is distributed and supported by Freelance Wizards Incorporated (Canada).